The Beach
'The beach' is actually two beaches, one on each side of a small peninsula.
Each beach is sheltered in a cove, and accessed by a winding footpath through the trees. There are small thatch-roof kibandas for shade, and a water tap by the car park. Families with small children appreciate the easy and shallow walk-in to the water, without sharp or slippery objects or sudden drops. Others enjoy the secluded nature of the beach. The water is bilharzia-free, and typically crystal-clear.
BEACH ACTIVITIES
Snorkeling
Any goldfish-dealer knows about Lake Tanganyika Cichlids. A decade-long research project has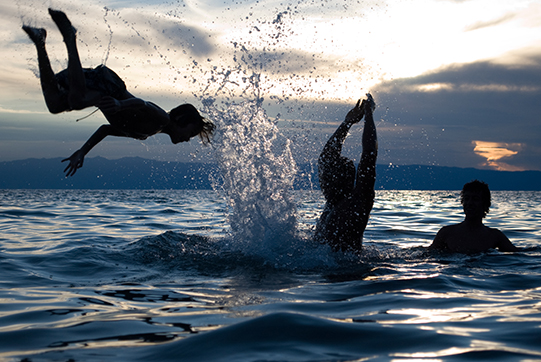 found a rich cichlid population, and a healthy ecosystem in general, at Jakobsen's beach. Strap on your goggles and snorkel, and see them for yourself! If you don't have your own, you can rent goggles, flippers and snorkels from us.
Boating
You can rent a kayak, sailboat or inflatable boat from us if you want. The staff will bring it to you.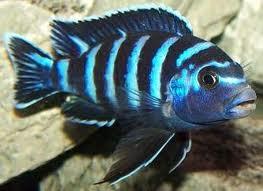 Scuba Diving
We don't offer this, but George does. He is a dive master who works with aquatic research projects. He arranges for equipment and basic training. Although we take no responsibility for the risks involved, visitors and his colleagues who dive with George strongly recommend him. Ask us and we can put you in touch with him.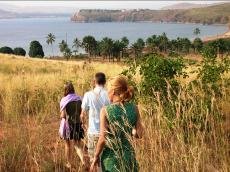 Walking/ Biking
Walking along the lake, to the lagoon, to Hilltop, or to the nearby fishing village to buy the latest catch, can be a relaxing activity. Ask the staff for the best route.