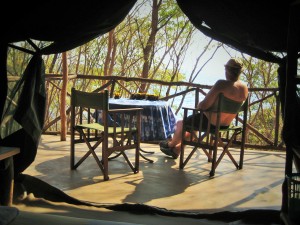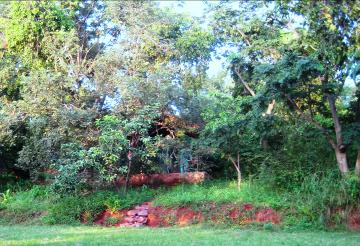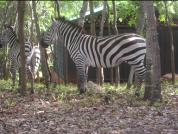 These canvas tents can be a more convenient way to enjoy the charms of camping.
We have four bedded tents, Kanga and Kenge on Beach # 2, and Kinyonga and Kwale above Beach # 1. All except Kanga have built-in bathrooms.
Guests tell us they enjoy a closeness to nature here. Yet you don't have to set up your own tent, and you have a regular bed with a real mattress. As the sun sets over the lake, staff will bring you lit kerosene lamps to enjoy the stars by. Fall asleep to the sound of waves, and in the morning step right down from your tent and onto the beach. If you fancy a barbecue, just ask for some firewood.
You will also find an outdoor kitchen for you to use when you stay in any of our tents. It contains a tabletop gas cooker, and a sink, and is equipped with pots, pans, plates and cutlery. But most importantly, it's monkey proof.
If you'd like to rent one of the cottages, but your group is too big, the Kanga tent can function as an 'extension' of the cottage since it is nearby. It's also a more comfortable alternative to regular camping.
Kanga has two beds, basic furniture and a covered terrace in front. This is the budget option with outside bathroom.
Kenge has a double bed, basic furniture, built-in bathroom, and a covered terrace in front, just above the beach.
.  
Kinyonga and Kwale are located beyond Campsite # 1, both with a pretty view over the lake. One has a double bed, the other twin beds. An equipped camp kitchen with an outdoor dining area just above the tents. No electricity. Cold water and a gas cooker.